THE AGENCY
Since 2003, Omega Group has developed branding strategies and provided creative services across the globe from Dubai and Asia to Paris and South Africa. Our clients have been based in Los Angeles, Chicago, Dallas, Atlanta, New Orleans, Memphis and all points in between.
The Omega Group Advertising Agency is an exceptionally innovative agency with expertise in gaining market share for our clients while expanding each company's product awareness. Our agency is founded on one central principle: we strive to provide a complete list of services under the auspices of one agency.
YOUR BRAND.
OUR EXPERTISE.
We develop brands that command the attention of the marketplace. We distinguish you from the competition. We create strategies and ideas that leave a powerful, indelible mark. All of our specialties – branding, television production, specialty marketing, publicity, social media, iPhone apps, media planning, photography, web design and more occur in-house with thoughtful and careful attention from the Omega Group.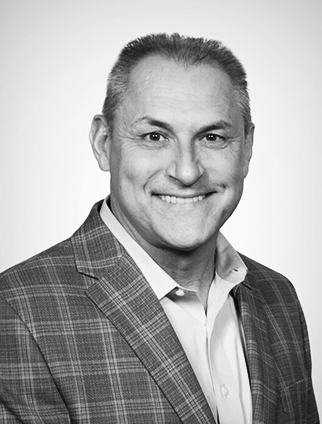 Brent Johnston, Jr., President 
Brent Johnston, Jr. is the President of The Omega Group Advertising Agency. Johnston is a member of the State Board of Fellowship of Christian Athletes where he served as Chair for the 34th Annual Bill Buckner Luncheon. He also serves on the Mississippi Bureau of Investigation/Department of Pubic Safety Human Trafficking Prevention Outreach and Awareness Committee as part of the Mississippi Human Trafficking Council. Brent serves on the Board of Directors for the 10M Foundation, a non-profit with ministry to the Czech Republic.  Johnston holds a Masters of Science from Fuller Theological Seminary and Master of Arts from Southwestern Seminary. Brent and his wife of 20 years, Scarlett, attend Pinelake Madison Church and have two sons, Trey, 17, and Jesse, 15.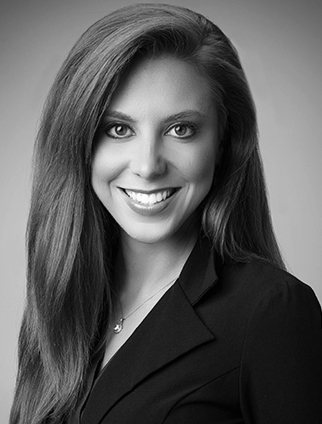 Anna Hays Zachary, Chief Operating Officer 
Anna Hays Zachary is the Chief Operating Officer and Senior Graphic Designer with the Omega Group Advertising Agency. Anna develops and oversees the brand strategy and brand management for national clients and also supervises the communications and design internship program offered with the agency. 
Anna worked with Ergon Inc. in Flowood, MS before joining the Omega Group Advertising Agency in 2011. She speaks to college and high school students and has been a keynote speaker for marketing and social media seminars. She has been recognized by the Mississippi Business Journal as a 2022 Business Woman of the Year Finalist and a 2021 Top 50 Leading Business Women for the State of Mississippi She was also named Mississippi College 2018 Alumna of the Year and serves on the Mississippi College Graphic Design Advisory Board.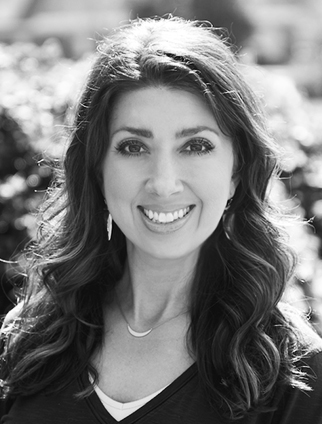 Scarlett Johnston, Senior Creative Director
Scarlett Johnston is the Senior Creative Director with the Omega Group Advertising Agency. Since the inception of Omega Group in 2003, Scarlett has guided our creative projects through the early phase of conceptual creation to the delivery of consistent superior products. Her role spans all areas of integrated communication, branding and strategy development. Scarlett also oversees the creative team and facilitates resources to ensure a cohesive and successful campaign.
Scarlett is able to interpret the loftiest goals of the client and interpret them to the point of remarkable clarity and execution. She is the braintrust for slogans such as "It's All at Ross" for Ross Furniture and "Improving Quality of Life" for Hometown Medical. As an artist, Scarlett also founded Scarlett Johnston Paintings. Scarlett's art is now available and sold locally and through Kirkland's Stores nationally with the American Artist Collection. Kirkland's operates 434 stores in 37 States and sells home decor, furniture, accessories and gifts. For more on Scarlett Johnston Paintings, please visit scarlettjohnston.com.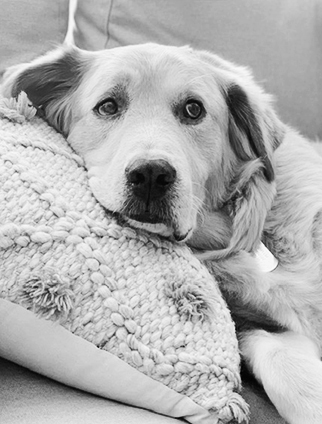 Banjo, Office Manager
We are pleased to announce the addition of our newest team member. Banjo Johnston will be serving as our office manager and Human Resources director. Banjo's background is in cloud technology where he worked for a major technology firm as a Senior Principal Cloud Architect.
Banjo is also a web developer and was formerly employed with a Memphis-based advertising agency prior to relocating to the Jackson area. Banjo enjoys barking out commands and quoting Jonathan Swift who once said, "Every dog must have his day". Banjo has been an advocate for white noise rooms with napping stations in the workplace and is passionate about traveling in the car, giving a firm paw shake and snack time. Banjo is excited about his new role with Omega Group.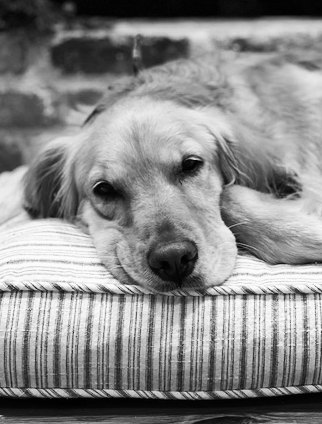 Max, Senior Copywriter

Max is pleased to join the Omega team as Senior Copywriter. Max prefers to chase his dreams over vehicles. He finds great joy in writing copy for radio and TV spots, as well as streaming platforms. Max is partial to trips to the break room for Chex Mix and has also recently taken up a form of meditation called "napping". Max says, "Some of my greatest inspiration has come during REM sleep." Welcome Max!
We realize the importance of communication.
Services provided by The Omega Group are tailored to enhance each client's advertising experience. We increase our client's cost effectiveness strategies while allowing each client control over the company's budget.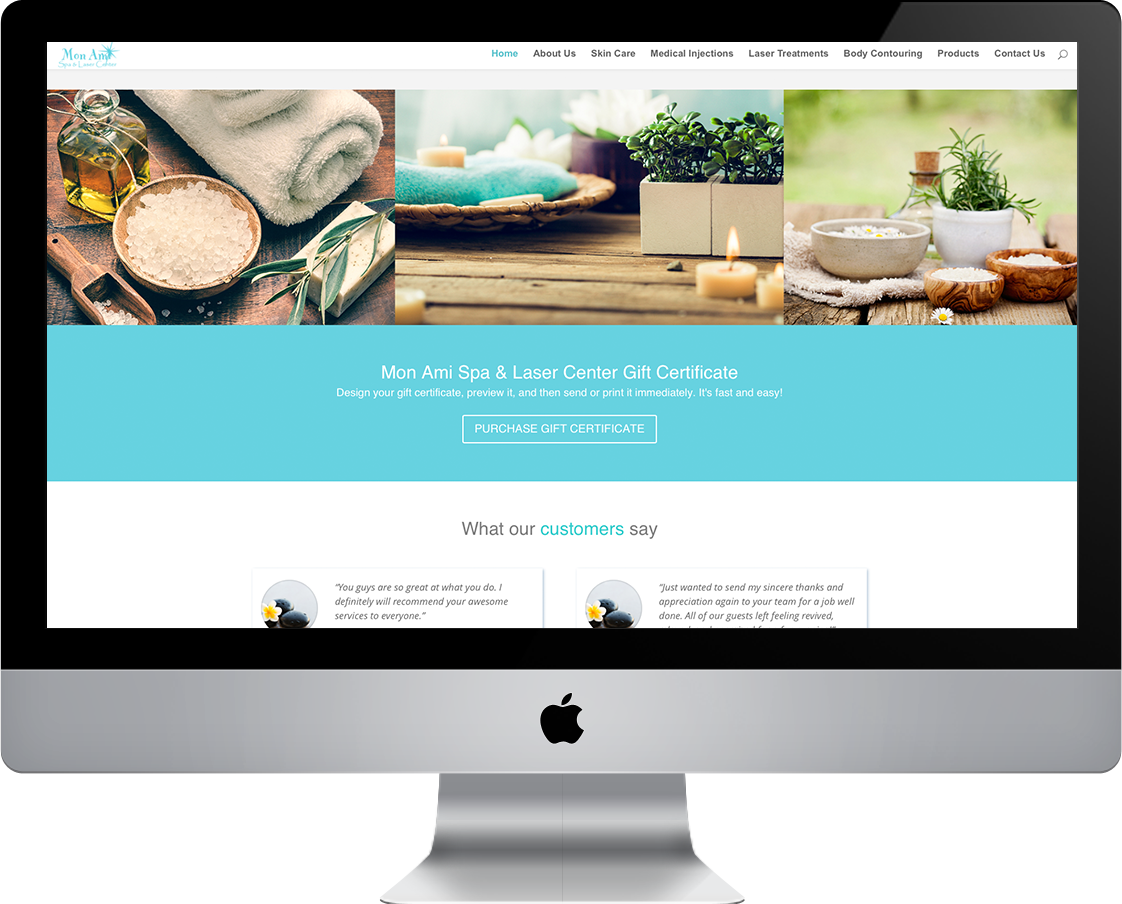 WE HELP BRANDS STAND OUT.
Our staff promotes a trusting environment that protects the creation and development of our client's brand. We realize the importance of communication so that both the Omega Group and our client can stay informed of every advertising decision. To better serve each client, we research the demographics and market trends while conducting current competitive analysis. It is our genuine care for each client's success and our extensive research of each business and its particular market that leads to successful advertising.
 "Creativity is an advertising agency's most valuable asset 
because it is the rarest."
Omega Group Advertising Agency is a fully integrated, national firm with expertise in gaining market share for our clients. Utilizing The Method, a trademarked and proven formula to reach consumers, Omega Group will brand your message with clarity and emotional appeal to your identified audience. With buying alliances throughout the markets you are attempting to reach, our research and expertise in your respective industry will provide effective media solutions and the results your business deserves.
Omega Group assists our clients with branding, marketing strategies, social media, web development, creative services, media planning, television production, SEM and digital ad placement.
​• Website Content Management
• Digital Advertising Campaigns
• Google Adwords, Site Retargeting, Geofencing Ads
• Social Media Ad Campaigns
• Advertising Consulting
• Media Planning/Buying
• Media Outlet Communication
and Management
• Event Promotion
• Corporate Identity/Collateral
• Website Design and Development
• Text Appointments/Reviews
• Direct Response/Direct Mail
• Specialty Marketing
• Original Still Photography
• Publicity/Press Releases
• Cause-Related Marketing
  (Non-profit Partnerships)
• Graphic Design
• Brand Strategy and Management
• Television Production
• TV and Radio Copywriting/Script
  Development/Location Scouting
• On-Hold Messaging Script
  Development
• Social Media Management
• Vendor Management