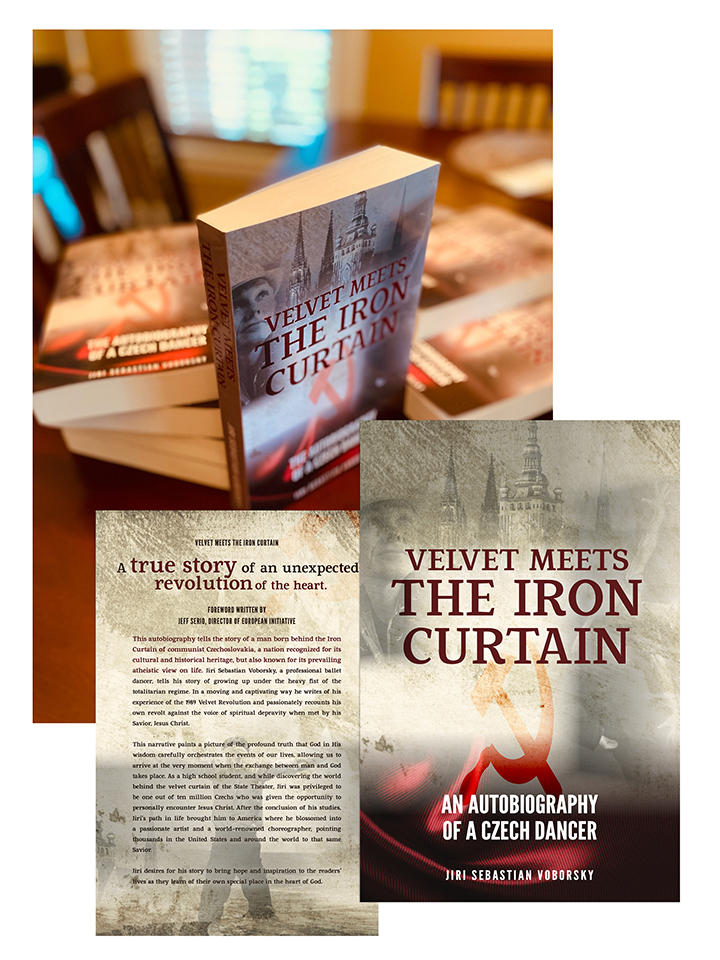 Omega Group is pleased to announce the official release of Velvet Meets The Iron Curtain: The Autobiography of a Czech Dancer by Jiri Sebastian Voborsky.
Omega Group designed the front and back cover of the book published by Christian Faith Publishing. Velvet Meets The Iron Curtain: The Autobiography of a Czech Dancer tells the story of a man born behind the Iron Curtain of Czechoslovakia under the heavy fist of a totalitarian regime and the profound truth that God orchestrates through Voborksy's life – from revolution into the realm of freedom as a world class dancer and choreographer. Velvet Meets The Iron Curtain: The Autobiography of a Czech Dancer hits retailers such as Amazon and Barnes & Noble soon.
Congratulations to the Jackson Splash! Omega Group recently designed the logo for the Jackson Splash uniforms.
The Jackson Splash won the 7th Grade Boys Title in the Mississippi Madness Basketball Tournament hosted by MBA of Jackson on March 20-21. The Splash is coached by Cratin Luckett and Chris Mathison.
The Jackson Splash competed against teams from Memphis, Birmingham and the Metro Jackson Area. (Pictured Back Row from left to right) Marcus Goodloe, Bralan Womack, Carter Mathison (Front Row from left to right) Jesse Johnston, Jaxon Jenkins, Cray Luckett, Will Bizot. Go Splash!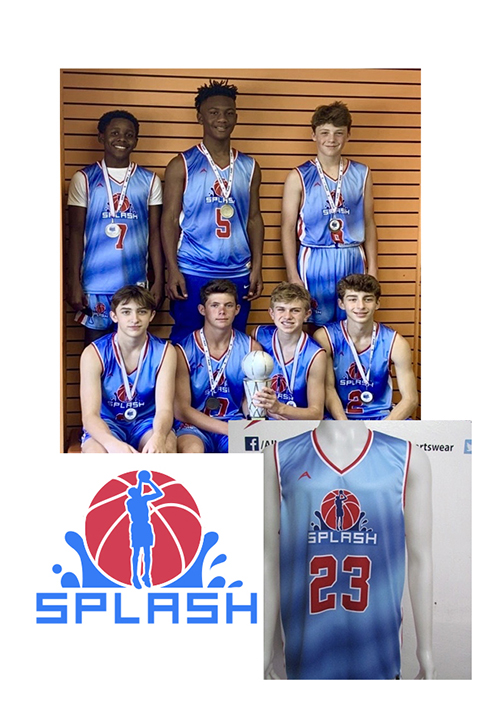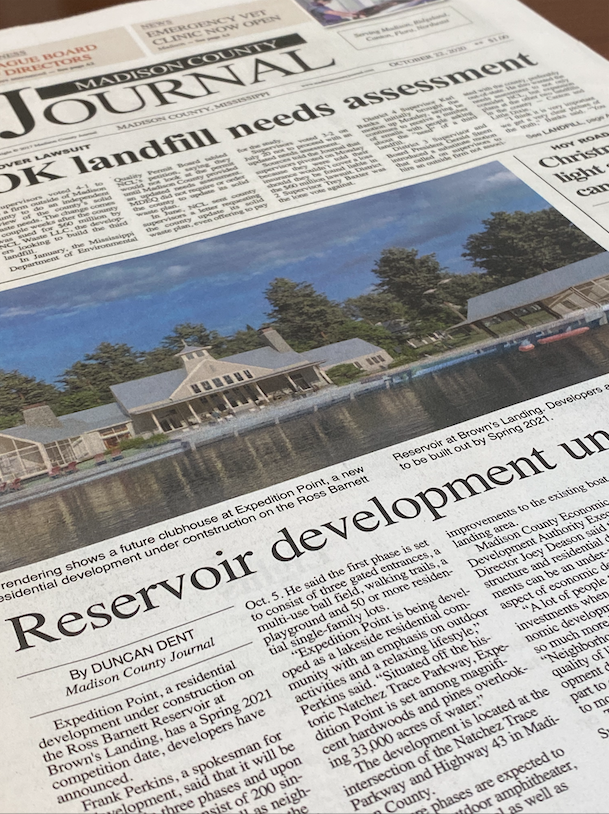 Expedition Point, a client of Omega Group, was featured as a front page story in the Madison County Journal. 
Situated just off the Natchez Trace Parkway, Expedition Point is a breathtaking 120-acre lake-front neighborhood featuring home sites and a wide variety of public and private amenities including hiking, equestrian trails, multi-use ball field, paddleboarding, fishing, skiing, and boating. 
With shoreline and waterfront lots available, Phase 1 and 1A lot reservations are available now at Expedition Point. For more information visit www.expeditionpoint.com.
Brent Johnston Addresses Jackson Academy Students on Anxiety and Depression
Jackson, MS – February 20, 2020 – Brent Johnston, who graduated from Jackson Academy in '83, spoke to the Middle and Upper School students about anxiety and depression during their chapel service. Johnston focused his message on encouraging students to honestly answer the question "How's it going?" He described many symptoms and factors that can contribute to anxiety and depression, such as inordinate amounts of time spent on social media or watching television. His message ended with a challenge to reach out to trusted individuals rather than hiding behind a mask – pointing them to their need for relationship with God and with other people as they continue through the challenges of this adventure we call "life."
Brent Johnston, President of Omega Group, says, "As Americans and, in particular, as a Southern culture, we so often want to put on a face and communicate to everyone that "everything is fine" and that "we are okay". The truth is that about 1/3 of all teenagers struggle with anxiety, and almost 1/4 of teens will experience some form of depression before adulthood. We need to educate students to let them know that they are not alone while encouraging them to seek out a trusted resource such as a parent, school counselor, teacher or pastor to talk to about their anxiety and depression." Brent studied at Fuller Seminary in the School of Psychology based in Pasadena, California. He holds a Master's Degree in Science in Marriage and Family Therapy.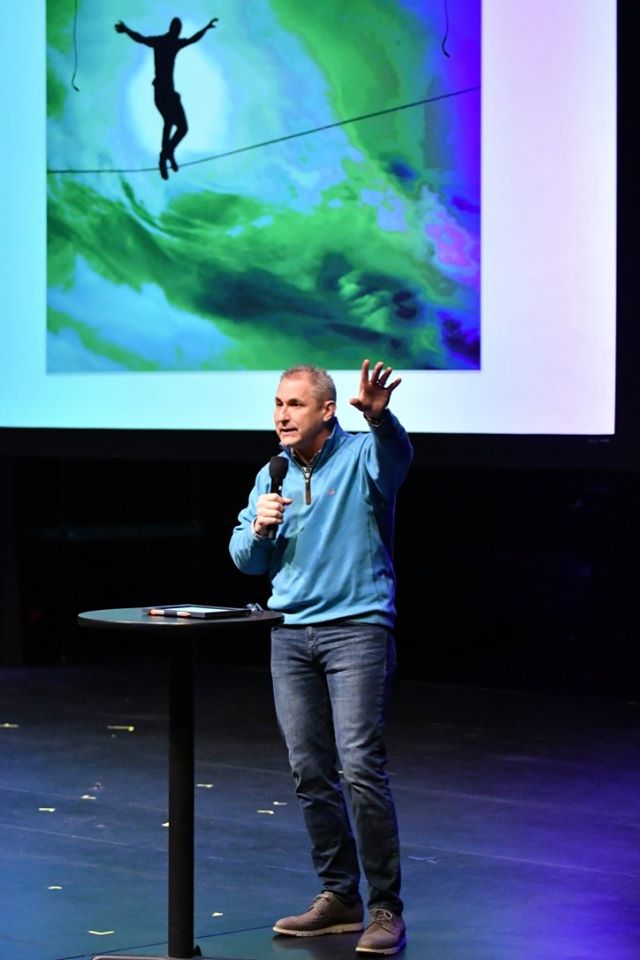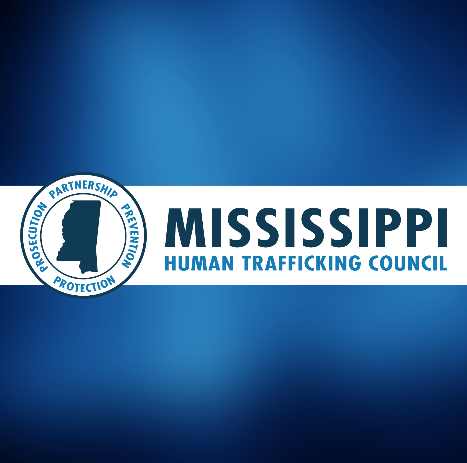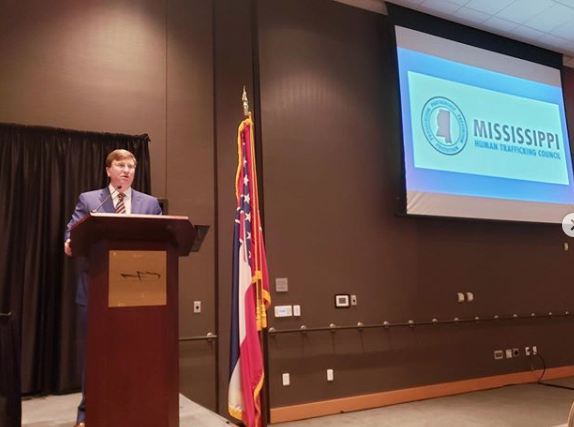 Omega Group Develops Brand for MS Human Trafficking Council
Jackson, MS – January 30, 2020 – Omega Group was honored to design the logo and brand for the Mississippi Human Trafficking Council. The logo was unveiled at the recent Mississippi Human Trafficking Summit where Governor Tate Reeves was a featured speaker. 
The Mississippi Human Trafficking Council is chaired by the US Attorney's Office and the MS Bureau of Investigation (MBI) and the MS Department of Public Safety (MDPS). In a victim-centered, collaborative, and multi-disciplinary model, the Mississippi Human Trafficking Council Partners to Prevent Trafficking, Protect Victims and Prosecute Criminals in all forms of domestic and international human trafficking, to include commercial sex trafficking and labor trafficking, for the protection of both adult and minor victims.
Brent Johnston, President of Omega Group, says, "The effort to prevent human trafficking in Mississippi is extremely important to me and to our organization. We are committed to utilizing our resources to bring awareness to the public and to advance the rescue of those caught in the cruel web of human trafficking." Johnston also serves on the Outreach and Public Awareness Subcommittee of the Mississippi Human Trafficking Council and attended the summit.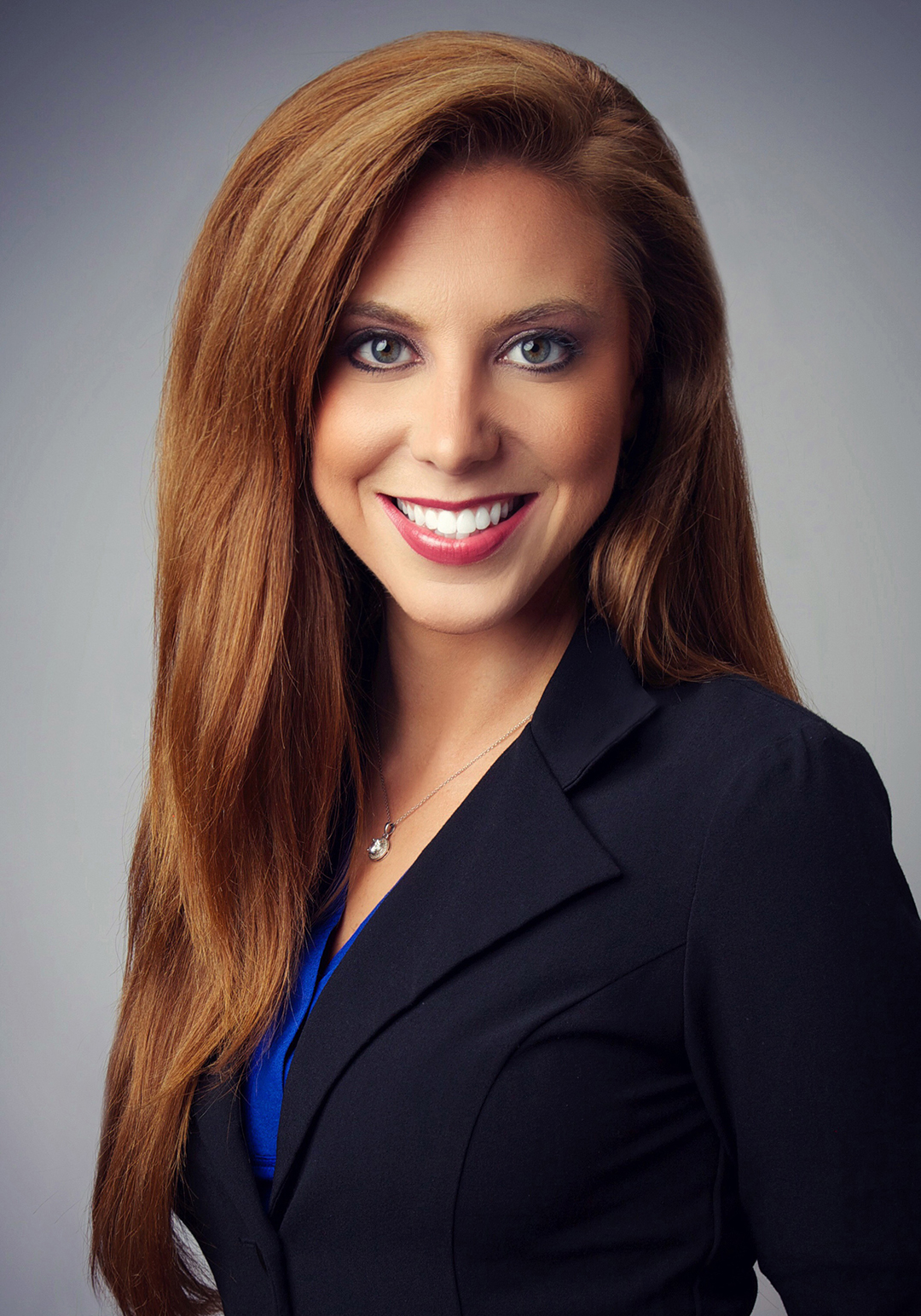 Anna Hays Honored as Mississippi College
Department of Art Distinguished Young Alumna of the Year
Clinton, MS – October 26, 2018 – Anna Hays was honored as the 2018 Distinguished Young Alumna of the Year by the Art Department at Mississippi College during the annual Alumni Association Meeting and Awards Dinner held on October 26 at Anderson Hall on the MC campus. 
As the Art Department Young Alumna of the Year Hays is a featured exhibit artist at the Samuel Marshall Gore Art Galleries at Mississippi College. Hays was honored with a reception gathering on October 27th to celebrate the 2018 Department of Art Distinguished Alumni. Her graphic design and photography work will be on display at the Gallery through the month of November.
The Mississippi College Alumni Association recognizes outstanding service and dedication to MC, professional achievement, and leadership through their Recognition Programs. Working with each academic department on campus, graduates are selected for the Departmental Alumnus of the Year.
"I am humbled and honored to accept this award from the Mississippi College Art Department. The education that I received at Mississippi College as a graphic design student has been truly rewarding, and I consider my time at Mississippi College very special with memories that I will never forget. I would like to recognize the outstanding faculty and staff for their support," Hays stated.
Hays graduated Magna Cum Laude from Mississippi College in 2009 with a degree in Graphic Design. While at MC, she received numerous awards including Graphic Design Major of the Year and the Art Department Rising Star Award. While at MC Hays was inducted into the Mortar Board Honor Society. She worked with Ergon Inc. as a Graphic Designer before joining the Omega Group in 2010. Hays is currently the Chief Operating Officer and Director of Graphic Design with the Omega Group Advertising Agency, a full-service marketing firm in Ridgeland.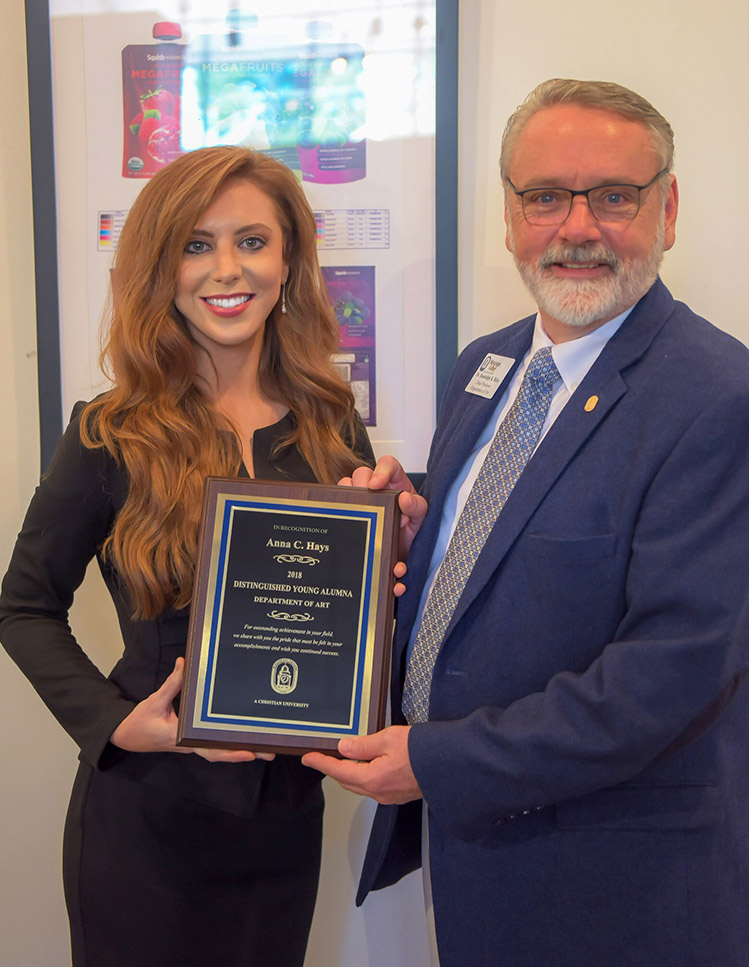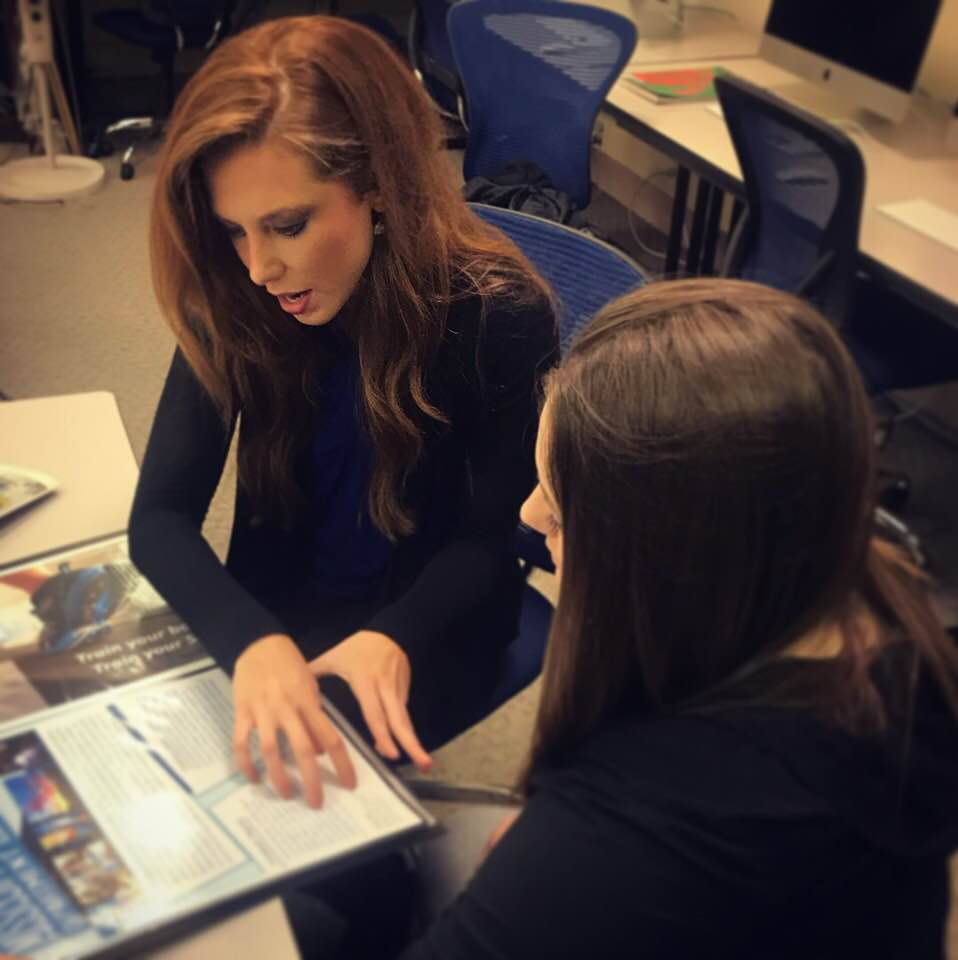 "We are absolutely thrilled for Anna that she is being recognized as the Distinguished Young Alumna of the Year by the Mississippi College Art Department. The Omega Group Advertising Agency would like to officially congratulate Anna Hays, our COO and overseer of our art direction, for this tremendous honor. Anna is extremely deserving of recognition like this in light of the humility she possesses. She has the professional respect of everyone who knows her, and her artistic talent is certainly validated by this honor. Anna has guided numerous Mississippi College graphic design students through the Omega Group internship program. Through this mentoring role and in her advisory role at MC, she is helping prepare future Mississippi College alums for successful careers. We are extremely proud of Anna's achievement and recognition as the Distinguished Young Alumna of the Year." Brent Johnston, President, Omega Group Advertising Agency
Hays has developed national brands and designs for businesses, and her work consists of designing and developing creative services including print, website design, commercial production, digital mediums and photography.
She enjoys speaking to university and high school classes and has been a keynote speaker for marketing and media seminars. Hays currently serves on the Mississippi College Graphic Design Advisory Board. She is a member of First Baptist Jackson and is active with charitable organizations.