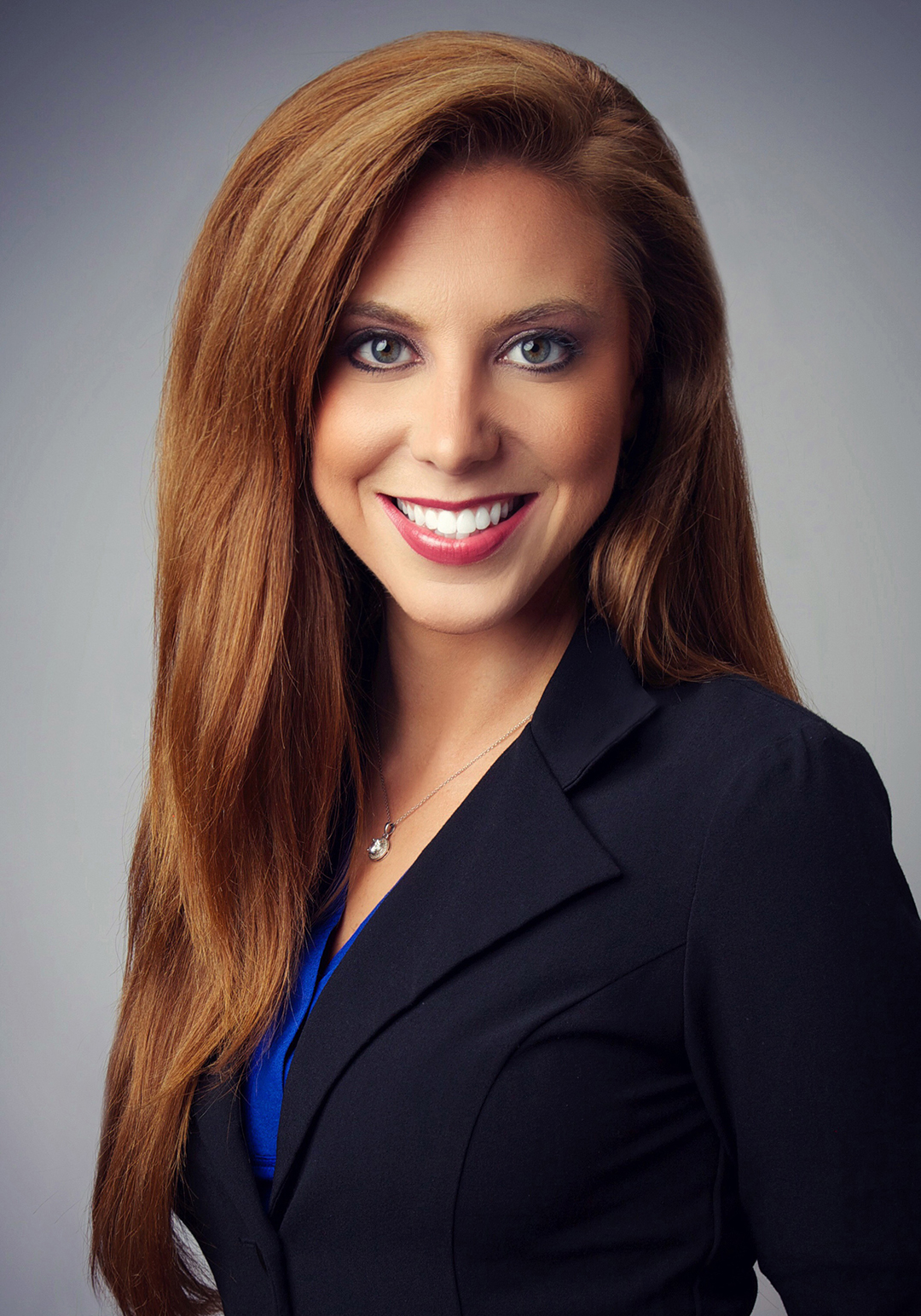 Anna Hays Honored as Mississippi College
Department of Art Distinguished Young Alumna of the Year
Clinton, MS – October 26, 2018 – Anna Hays was honored as the 2018 Distinguished Young Alumna of the Year by the Art Department at Mississippi College during the annual Alumni Association Meeting and Awards Dinner held on October 26 at Anderson Hall on the MC campus. 
As the Art Department Young Alumna of the Year Hays is a featured exhibit artist at the Samuel Marshall Gore Art Galleries at Mississippi College. Hays was honored with a reception gathering on October 27th to celebrate the 2018 Department of Art Distinguished Alumni. Her graphic design and photography work will be on display at the Gallery through the month of November.
The Mississippi College Alumni Association recognizes outstanding service and dedication to MC, professional achievement, and leadership through their Recognition Programs. Working with each academic department on campus, graduates are selected for the Departmental Alumnus of the Year.
"I am humbled and honored to accept this award from the Mississippi College Art Department. The education that I received at Mississippi College as a graphic design student has been truly rewarding, and I consider my time at Mississippi College very special with memories that I will never forget. I would like to recognize the outstanding faculty and staff for their support," Hays stated.
Hays graduated Magna Cum Laude from Mississippi College in 2009 with a degree in Graphic Design. While at MC, she received numerous awards including Graphic Design Major of the Year and the Art Department Rising Star Award. While at MC Hays was inducted into the Mortar Board Honor Society. She worked with Ergon Inc. as a Graphic Designer before joining the Omega Group in 2010. Hays is currently the Chief Operating Officer and Director of Graphic Design with the Omega Group Advertising Agency, a full-service marketing firm in Ridgeland.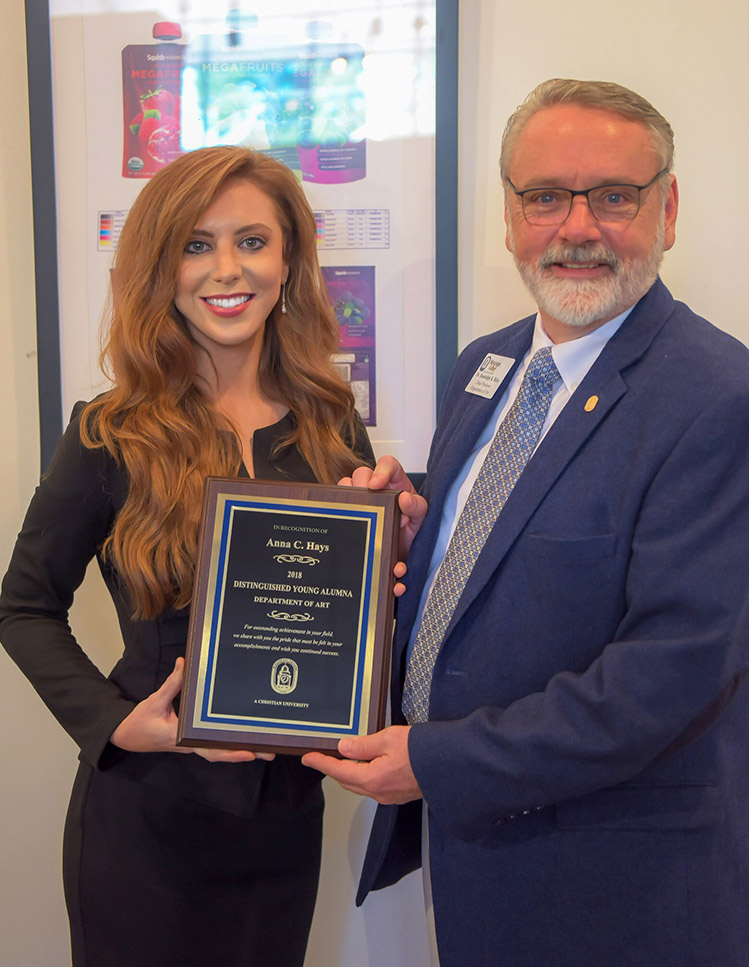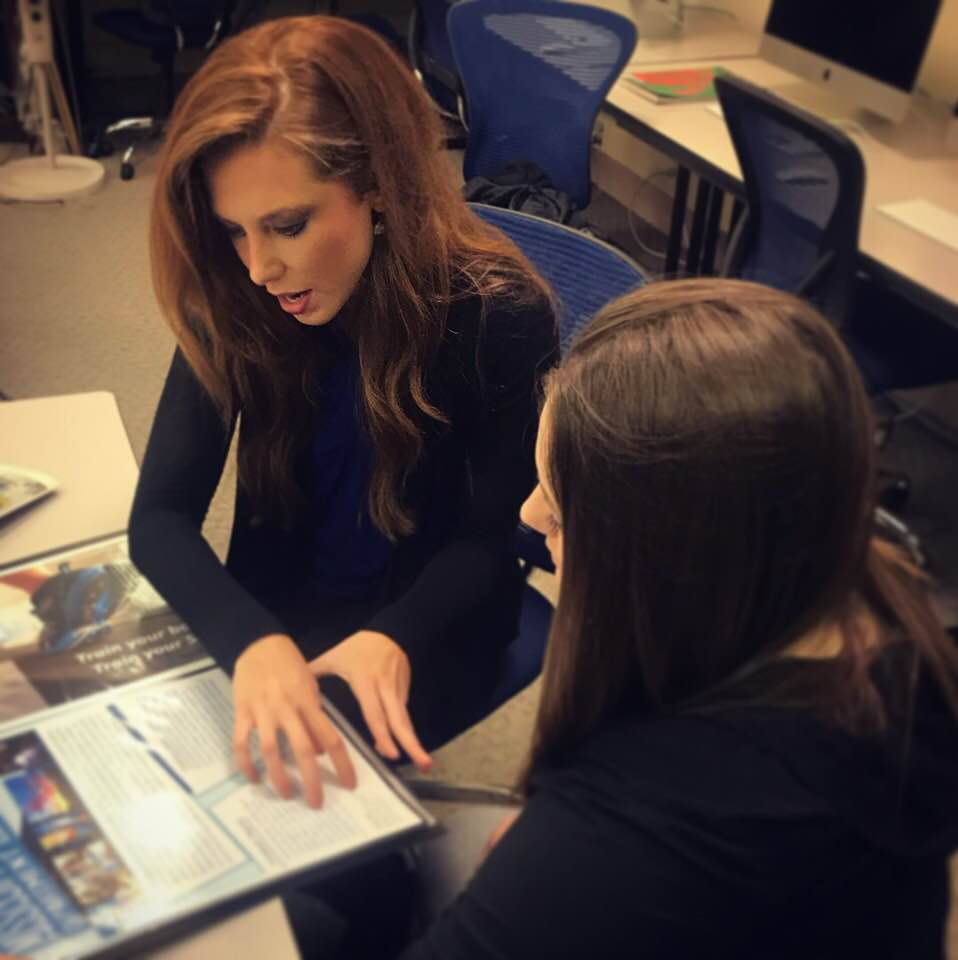 "We are absolutely thrilled for Anna that she is being recognized as the Distinguished Young Alumna of the Year by the Mississippi College Art Department. The Omega Group Advertising Agency would like to officially congratulate Anna Hays, our COO and overseer of our art direction, for this tremendous honor. Anna is extremely deserving of recognition like this in light of the humility she possesses. She has the professional respect of everyone who knows her, and her artistic talent is certainly validated by this honor. Anna has guided numerous Mississippi College graphic design students through the Omega Group internship program. Through this mentoring role and in her advisory role at MC, she is helping prepare future Mississippi College alums for successful careers. We are extremely proud of Anna's achievement and recognition as the Distinguished Young Alumna of the Year." Brent Johnston, President, Omega Group Advertising Agency
Hays has developed national brands and designs for businesses, and her work consists of designing and developing creative services including print, website design, commercial production, digital mediums and photography.
She enjoys speaking to university and high school classes and has been a keynote speaker for marketing and media seminars. Hays currently serves on the Mississippi College Graphic Design Advisory Board. She is a member of First Baptist Jackson and is active with charitable organizations.