Reach for more and you will attain more. This truth also applies to television production and branding 

equity for your company.
The goal of our television commercial production is to deepen the trust and loyalty of the public with your brand and business by telling your story with clarity, interest and excellence.
It's key to understand that television commercial production costs may vary considerably. A TV commercial can be produced for little or no money; however this lack of budget will be reflected in the production values and the final quality of your television spot. There are many businesses that advertise and make money. However, is their public reputation presented well through their marketing image? Reach for more and you will attain more. This truth also applies to television production and branding equity for your company.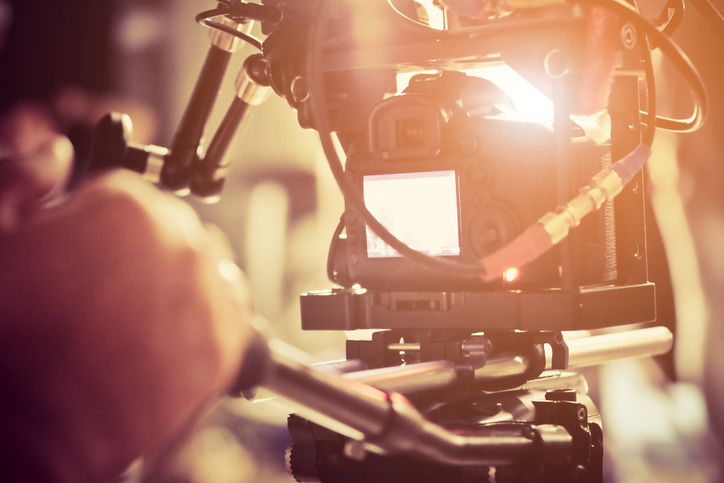 Consider some of the TV commercials that you generally see on national networks during sports games – they often depict beautifully shot footage of new vehicles racing around mountainous terrain and through incredibly exotic locations. It is easy to fathom that these particular commercials may be more expensive to produce. You want that type of brand recognition, but can you justify the cost?  Some businesses in the marketplace may simply be unaware that they can gain a highly produced television commercial for their organization without breaking the bank.
If one is going to place the time and energy into producing a television commercial that will require investing in media it is essential to make use of that investment wisely. The goal of shooting a TV spot is to ensure that it looks great, has a compelling message and reflects your brand well. Let Omega Group guide you through a finely produced television campaign so you too can gain the brand awareness you have always wanted while establishing yourself above the competition. 
Dr. Will Umphlett's patient Haley M. speaks to why Capital Dental is a "Top Notch" dental practice for her and her entire family in one of our new television commercials. 
Teresa R., one of Dr. Will Umphlett's patients, describes why Dr. Umphlett and his staff at Capital Dental are "The Best" in one of our new television commercials. 
Vicksburg, Mississippi Native Virginia McElwee beams about wonderful experience in purchasing her vehicles from Vicksburg Toyota. She reflects on how she met General Manager, Billy Crozier, on her first trip to the automobile dealership. Billy steered Virginia in the right direction and helped her find the car she always wanted. Now she says, "I wouldn't buy anything but a Toyota Camry, and I wouldn't buy it anywhere but at Vicksburg Toyota."
Omega Group produced a :30 spot featuring our client Bank of Franklin and their HOPE Loan product. Are you tired of renting? Would you like to own your home? If the answer is yes, Bank of Franklin provides HOPE for first time home buyers and those who want to own their home. With the HOPE loan, the experienced Bank of Franklin team guides you through the entire process without any bank fees. And, helps you get the dream home you've always wanted.
The American Dream (Zolman's Tire & Auto Care)
In 1966, Bud Zolman set out to achieve The American Dream by founding a company that cares about you and your family. With eight tire and automotive stores in Indiana, and Michigan, Zolman's Tire & Auto Care and Zolman's Fleet Services is second-generation and family owned. Zolman's Tire & Auto Care – We Do It All For You. Zolman has been voted Favorite Auto Repair sixteen years in a row and Favorite Tire Store three years in a row.
Zolman's Best-One Tire & Auto Care | Still Going Strong
In 1963, Bud Zolman began working the tire and automotive service industry.  After many years of hard work and dedication, he and his wife Diane, founded Zolman's Tire in 1978, 45 years ago.
Today, Nate Zolman, sone of Bud and Diane, has grown the Zolman business to eight retail locations and four commercial truck, tire and diesel locations in Indiana and Michigan. After all these years, Zolman's is still going strong. Serving you and your family for three generations, Zolman's Best One Tire & Auto Care.
Does It All (Green Oak)
Green Oak Garden Center is family owned, and they have been serving the Metro Jackson Area since 1960. Green Oak's reputation of professionalism and knowledge make it your destination for everything garden and floral. Green Oak does it all. Landscape, maintenance, color beds and pots, events and floral designs. Green Oak has set the standard for creativity and award winning designer service. Green Oak has two locations on Old Canton Road in Jackson and on Highland Colony Parkway in The Township in Ridgeland.
Hope Hollow Ministries
Hope Hollow Ministries is a year-round, Christian camp for children & young adults with special needs. The mission of Hope Hollow is to enrich the lives of children and adults with special needs by providing fun, meaningful camps and programs in a Christian based environment filled with independence, love, adventure, compassion, and fellowship. Hope Hollow Christian camp-based ministry includes craft & art projects, games, outdoor activities, music and other camp activities. Based in Canton, Mississippi, the Hope Hollow Ministries campus sits on a breathtaking 20-acre lot of land with three cabins and fully equipped dorm rooms. The Hope Hollow Ladies Auxiliary was founded in 2010 to provide volunteer and fundraising support to Hope Hollow Ministries. 
Kelty Home Renovation
Kelty Home Renovation is your answer for home remodeling. Let the experts at Kelty Home Renovation help you bring your home renovation dreams to life. With over twenty years of experience in residential construction and design, Kelty Home Renovation offers beautiful kitchen remodels along with marble, travertine and other beautiful stone selections. They also offer exquisite bathrooms and showers with the finest in craftsmanship from plumbing and granite to electrical and tile. No home renovation project is beyond the ability and imagination of Kelty Home Renovation. Their design center is conveniently located in Ridgeland Plaza.
Shop Our Showroom (Hometown Medical)
Hometown Medical invite you to come shop their showroom and see for yourself all of the various selections of medical equipment and supplies they offer. Mobility products such as power wheelchairs and scooters, seat lift chairs, CPAP machines for sleep disorders and respiratory products, such as portable oxygen concentrators. At Hometown Medical, they welcome you as family and give you the customized care that you deserve. Hometown Medical is the 2018 Best of the Best Winner in the State of Mississippi in Medical Supply. Visit their two showrooms in Vicksburg and Flowood or shop online at 
hometownmedicalms.com
Hometown Medical. Improving Quality of Life.
Christ Covenant School
Founded in the Fall of 2002 as a ministry of Pear Orchard Presbyterian Church (PCA), the mission of Christ Covenant School is to partner with Christian parents in teaching, training, and equipping their children academically and spiritually so that they would be able to love the Lord, to think biblically, and to glorify God in every area of life. At Christ Covenant School, they are committed to excellence and committed to Christ with the most academically advanced programs available. Christ Covenant School is an accredited member of the Mississippi Association of Independent Schools (MAIS), Southern Association of Independent Schools (SAIS) and Southern Association of Colleges and Schools (SACS) with classes for Kindergarten through 8th grade.
Corner Clinic Urgent Care
At Corner Clinic Urgent Care they care about you and your family. Whether it's illness or injury, their friendly medical team is here for you. Seven days a week with extended hours for patients of all ages. Corner Clinic Urgent Care will meet your Urgent Care needs. From Pediatrics, coughs and colds, flu and allergies to soar throats, physicals, stomach pain, strains and sprains. And, Walk-Ins Are Welcome. They accept most health insurance plans and offer affordable self-pay options. From nose to toes, they've got you covered! Corner Clinic Urgent Care in Flowood on Lakeland Heights Blvd. next to Wal-Mart.